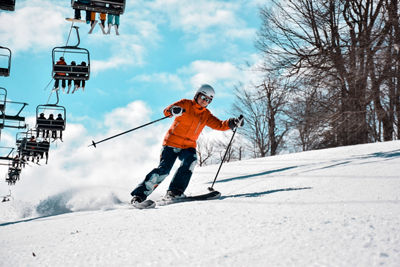 What's Happening at Hidden Valley, PA
Thank you to everyone who joins us out on the slopes this year and we can't wait to welcome you back for the 2022-23 Winter Season!
Previous tab
Previous tab
Operational Hours
The slopes are currently closed. Below are the hours of operation once we open for the season.
Hidden Valley Resort
Monday – Wednesday: 10 a.m. – 4 p.m.
Thursday & Friday: 10 a.m. – 9 p.m.
Saturday: 9 a.m. – 9 p.m.
Sunday 9 a.m. – 7 p.m.
Dining
The restaurants are current closed at Hidden Valley. Please check back for hours for The Clocktower, Glaciers Pub and Sunrise / Sunset Café.
Rentals & Retail
The Hidden Valley Rental Center is currently closed.
Hidden Valley Ski Shop
Pre-Season Hours: Thursday - Sunday, 10 a.m. - 4 p.m.