Dining and Pubs
After a day of fun on the slopes or if you are looking for a bite to eat between runs, stop by Glaciers Pub or our Food Court and enjoy a delicious selection of piping hot soups, sandwiches, entrees and more!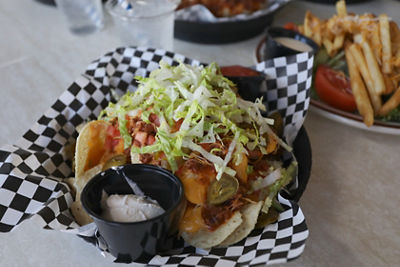 Glaciers Pub
Meet up at Glaciers and grab a sandwich, bowl of soup and a refreshing beverage after a great day on the slopes!
Located on the Plaza Level of the Ski Lodge.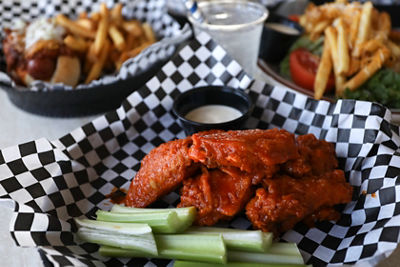 Sunrise Sunset Cafe
You've been out making laps on the mountain and are starting to run a little low on energy. It's time to recharge at the Sunrise Sunset Cafe, your stop for a quick fulfilling bite to eat featuring fresh cooked burgers, sandwiches, pizza, soups, healthy choice grab-and-go items, hot beverages and more!
As a courtesy to other guests
DINING & OUTSIDE FOOD RESTRICTIONS
Tables at our dining outlets may not be used as storage areas while skiing or for meetup locations. You may store personal belongings in lockers, basket check or in your vehicle.
Please use the tables at our outlets for dining when purchasing food from Glaciers or Sunrise Sunset Cafe. We ask that you make the table available for other guests once you have finished eating.
All of our dining outlets and buildings are licensed facilities and outside food and beverages are not permitted inside the lodge.